Discover more from Sala
An invitation to the curious ones by Scharf studio
Sensory cabinet: Isis M. W. Brennan
The interview space is where we connect with inspiring individuals who encourage us to uncover the beauty in everyday life.
Connecting with people and understanding different perspectives can broaden our own way of seeing the world, leading to new sources of inspiration and meaning. Through this interview space, we have met with inspiring individuals whose unique gaze has left a lasting impact on us, and we hope that sharing these intimate views can serve as a fresh breeze to those seeking to find beauty in their own lives.

Meet the guest
Ísis is a designer and creative director specializing in Luxury Business Communication. Scharf Studio was established by her in 2018. In addition, she is the content producer behind The Foyer—a platform that hosts a newsletter and meeting space to talk about jewelry and all the surrounding matters.

Next, the answers our guest shared with us during the interview.
---
S: Your favorite word in any language, and why.
I: Courage: mental or moral strength to venture, persevere, and withstand danger, fear, or difficulty.
---
S: Your favorite cafe in your favorite city.
I: I have two: Do not Feed Alligators in NYC, and Luzia in Berlin.
---
S: What does a calm morning smell like?
I: Smell clean, like good soap.
---
S: A texture that you miss the feeling, and why.
I: Petting my dog, Kiwi.
He now lives with my parents in Brazil since I moved to Boston, as the move seemed too harsh on him. Hugging him, it's the greatest longing I've ever felt.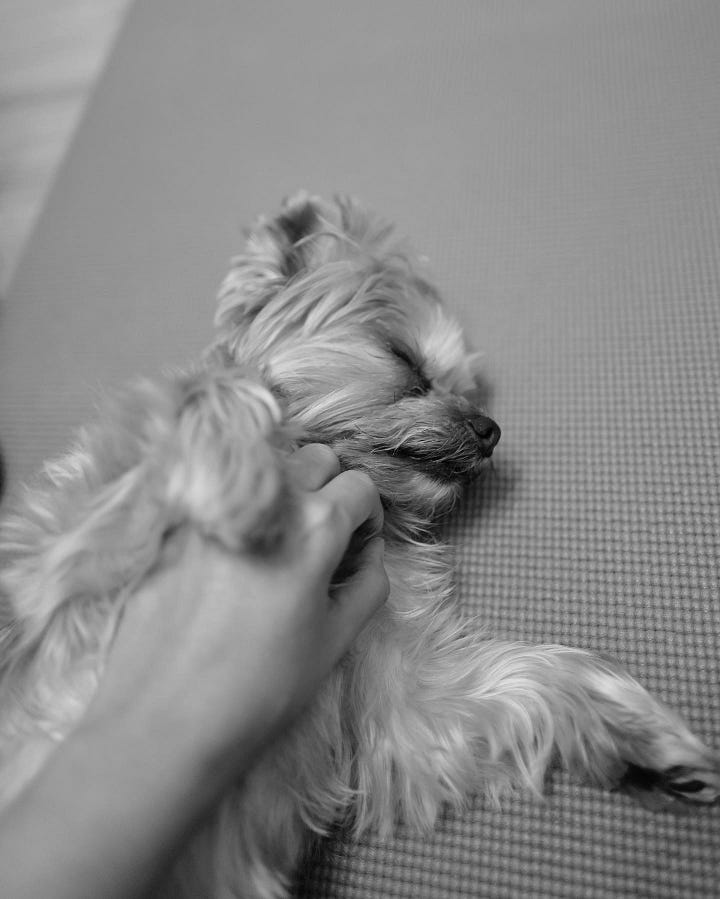 ---
S: What nature expression has caught your attention?
I: Flowers; Bloom, flutter open, and slowly shrink.
---
S: Finally, three words to describe your recent chats with loved ones?
I: Accomplishment. Presence. Sincerity.
…
Thank you, Ísis!
You can find her at @isismwbrennan, and subscribe to her newsletter at thefoyer.substack.com.
---
If you enjoyed this edition, you may also like:
---
Sala is SCHARF's newsletter, an invitation to the curious ones.